Discover more from Humorism
A newsletter about labor, inequality, and extremism in the comedy industry.
Over 2,000 subscribers
Mass Layoffs at Second City
The night staff and production staff were both gutted.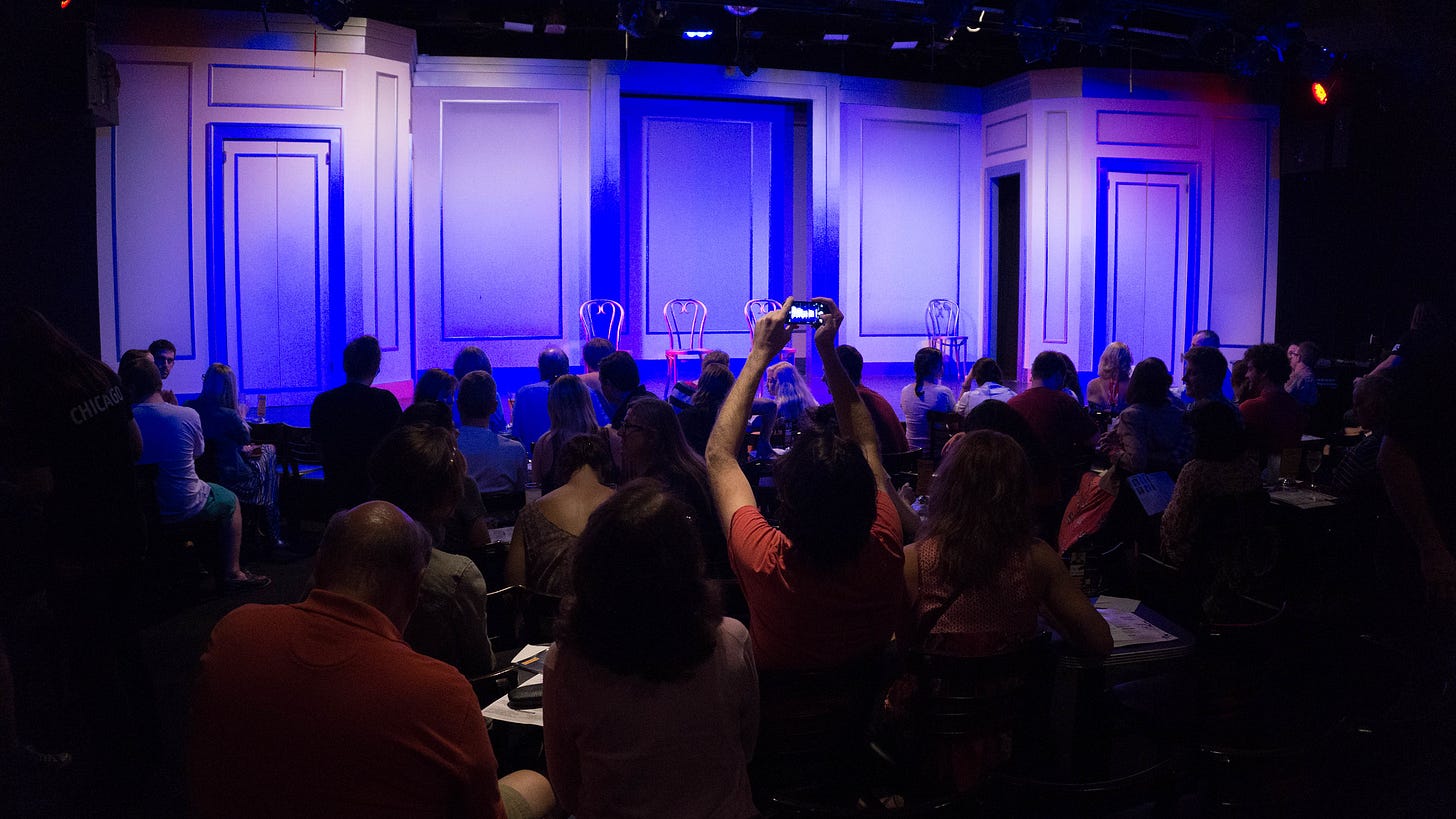 Second City laid off its night staff on Friday evening, per an email I've obtained. Sources tell me the Chicago theater also laid off members of its production staff that afternoon. Some production staffers were informed that they would be rehired when the theatre reopens, although they will not receive pay or benefits in the interim. In total, about 100 people lost their jobs.
The email to night staff was unclear as to whether those employees would be rehired, referring to the action as a "suspension" and "layoffs" in the same paragraph. Here's that email, from Second City's Human Resources department:
Hello Everyone-  

It gives us great sadness to deliver this news. At this time, due to the COVID-19 pandemic, we do not know when we will be back to normal operations and open for audiences. 

Given this drastic shift in the business, we unfortunately will be suspending your employment effective immediately. We've had to make some very tough decisions company-wide -- layoffs are happening at all levels across all departments. 

[…]

We are in the process of transferring all funds from the GoFundMe account into a singular account. Once this is complete we will begin disbursing the funds to each employee. Separate communication was sent out in regards to setting up your PayPal account. Please ensure this is completed, so we can begin the distribution of funds in a timely manner.

As you know, the situation with COVID-19 changes hourly. We will continuously be monitoring and reassessing to determine the path forward.  We hope that as fast as this all came on, it subsidies just as quickly so we can get back up and running.

Below are some additional resources you may find useful:

We thank you very much for your time, dedication and patience. 
Sources in the night staff have spent the last two days asking Second City whether their jobs will be there when the theater reopens. None have received a response. "They're actively ignoring," one messaged me. "I have a feeling they're leaving it ambiguous on purpose," wrote another. A third pointed out that Second City sent the above email to a mix of personal accounts, relying in some cases on outdated information, and work accounts, which night staffers were "immediately locked out of." As a result, many workers were unaware of their termination until hours later. I am told night staffers have also been locked out of the internal messaging system they relied on for most communications with each other, making it difficult for them to share information about the layoffs.
I have also reached out to Second City, to no avail. I will update this post as I get more information.
---
Header image by Jeffrey Zeldman.